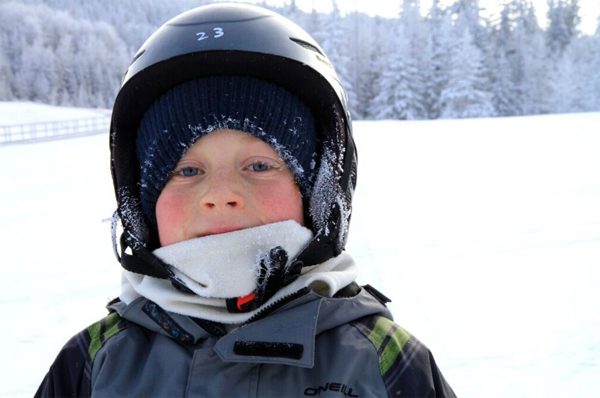 Rosy cheeks equals a day enjoyed on the ski hill. 
Photos by Jenn Smith Nelson
JENN SMITH NELSON
MEDICINE HAT, Alta. - The fright on my partner Jamie's face captures it after we'd bundled up and got all our gear on. 'It' being my own inner skepticism and fear I'd break bones while attempting to learn to ski again. I'd nearly injured myself a few years back and was admittedly skittish, though excited to try again.
My boys, however, were blissfully unaware just how terrifying skiing can be to us adults who never mastered the winter sport in our youth. They were newbies too, yet handling themselves with a gung-ho, fearless attitude.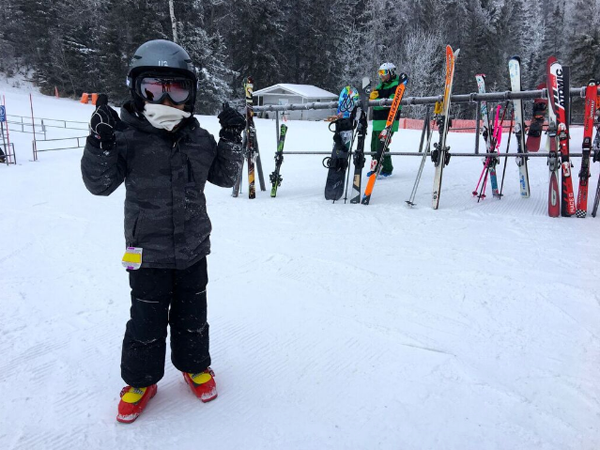 Zevin gives the thumbs up as he gets ready to try skiing for the first time. 
Making the trek from Regina, we had all been all looking forward to our time at Hidden Valley Ski Resort, a nine-run resort in Elkwater, Alta., in Cypress Hills Interprovincial Park.
Plan your winter adventure to Medicine Hat and Hidden Valley today.

Jarrid Jenkins, area manager with Cypress Hills who runs the resort, confirms upon our arrival that it's a great place to start. "If you want to get some runs in or just want to learn, it really is the perfect place for families."
To make sure things run smoothly, we'd be getting hands-on attention and guidance from Marc Krasilowez, a veteran ski instructor who's been with the resort for eight years on and off. Krasliowez teaches ski school lessons for ages (ages 2 and up) and all levels of skiers four times a day. Lessons typically run from an hour to an hour and a half.
Excited, my boys decide to test out the magic carpet hill before our instructors arrive leaving us adults no option but to follow suit. Though the moving magic carpet proves a slight challenge for my youngest Zevin, the skiing isn't. His years as a hockey player seemingly make navigating the starter hill easy. He was a natural.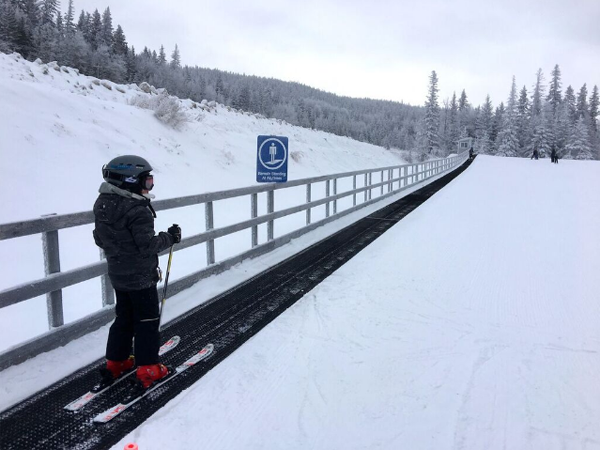 Zevin rides the magic carpet up to the lessons area. 
My eldest son Finn, who I was admittedly more worried about (he does have a tendency to give up easily on sports he doesn't get right away), completely surprises me. By the second run, he confidently finds his way down the slight incline.
Though trepidatious, both Jamie and I also made it down fine, though much more cautious than the boys. After a few runs, I'm feeling a whole lot calmer. By the time we meet up with Marc and Maya, an instructor shadowing him, we are all eager to master the basics.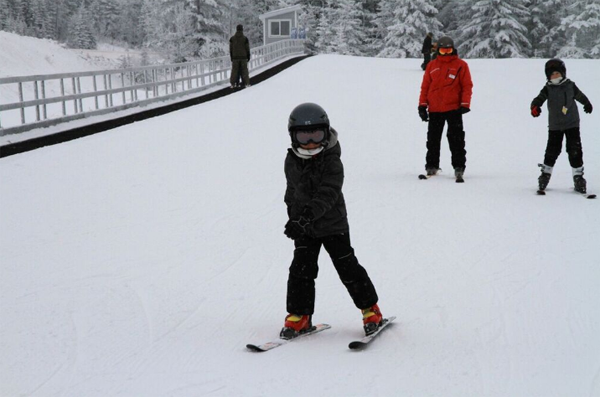 Learning the basics on the magic carpet hill.

"First I'm going to show you how to snowplough," says Marc. "Think of it as making a pizza slice with your legs. This is how you stop."
The boys catch on quickly, and all of our pizza shapes begin to take form. Once we all prove we can sort of stop, Marc suggests we move to the bunny hill.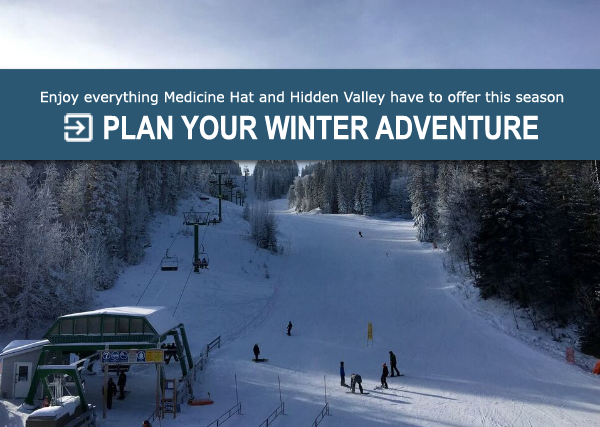 It was there we'd put steering, stopping and turning to the test with a steeper incline. On the hill, after a few unsteady runs, the instructors guide each of us one-on-one to help us improve.
"Brush out your heels, Finn!" Marc says. "Zevin, keep your legs apart. Don't let your skis touch," he shouts as my youngest speeds down without any fear.
I'm so impressed by how quickly we are all progressing. Once at the bottom, there's no hesitation for any of us to catch the towline back up.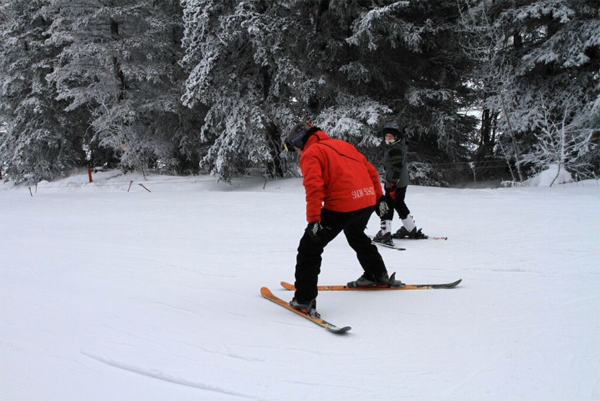 Practising the "pizza" on the slopes.
"Your turn radius on the hill is good," Marc says, boosting my confidence. I'm feeling happy my body seems to remember the last lesson.
However, to see how my boys are embracing the new sport is far more awesome, because it's definitely something I'd hoped they'd learn as children rather than fear-stricken adults. 
It was a seamless, confidence-building lesson until Marc says, "Hey Jenn, just remember to have fun!" And just like that, I promptly fall over after several successful runs, but don't hurt myself.
Then as part of a domino effect, Jamie follows suit. After some hearty laughter at our expense, I end on a good note, mastering my turns with one more final run.
Feeling accomplished, we thank our instructors for imparting their snowy slope wisdom and as we walk away. Finn who has a giant smile on his face, playfully says to Marc, "Ski you later!"
While you're in Medicine Hat 
Medicine Hat is full of fun things to do from swimming at Echo Dale Park to skiing during a delightfully long sunset. For more ideas and activities, visit the Tourism Medicine Hat webpage.  
Click here to learn more about lessons and other information at Hidden Valley. 
Medicine Hat is a four-and-half-hour drive from Regina and about a three-hour drive from Calgary. 
Ready to hit the slopes? Share this page with your friends.