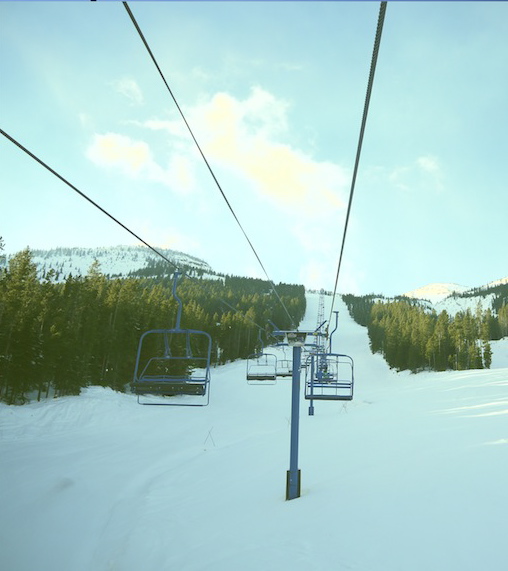 Photo courtesy of Sam Schofield
Center has gone through many iterations during its history. 
Once a mogul-infested black diamond face, primed for those bump-bashing, robotic, needed show-offs, it now sports a smooth, groomed, more bluish appearance. When linked with some upper runs—like Tamarack and South Bowl—it provides an excellent high-speed cruiser from top to bottom.
Previous runs: