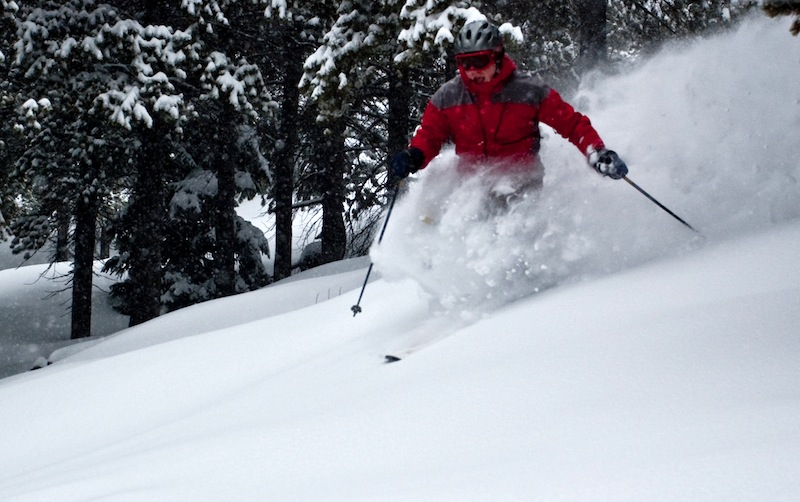 Photo courtesy of Curt Derbyshire
I singled out the Goat Glades here because I could only pick one glade run, but any of the lower mountain, gladed runs to the north are great options. 
Often overlooked with all the new, bigger terrain added at Castle over the last decade or more, I've had some of my best powder day runs through these trees.
On big snow days, get here before the Red Chair opens and it's like you've been instantly transported to Interior British Columbia.  Rolling terrain, perfectly spaced trees and snow that the wind can't touch. When they're skied out, these runs are bad, but when they're good, there might not be anything better.
Previous runs: