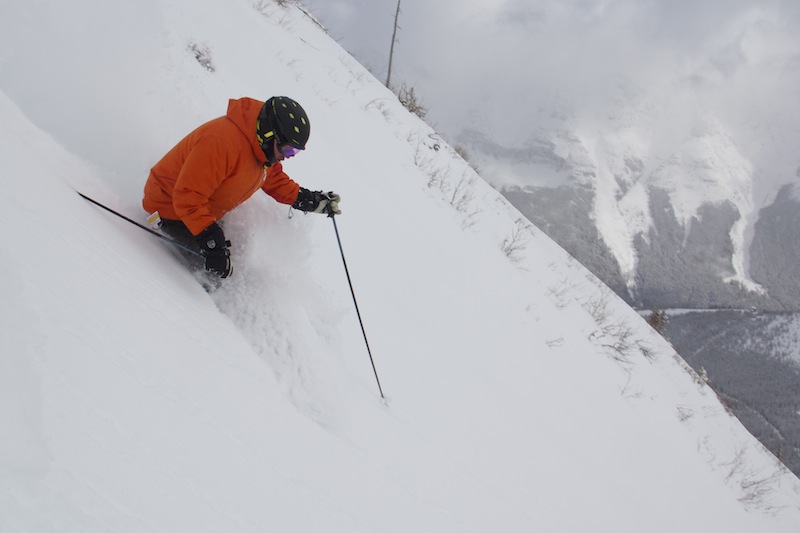 Photo courtesy of Sam Schofield
Castle Mountain is known for its venerable chutes, so one should obviously appear on this list. 
However, having to pick one reflects the exact feeling you get while traversing south of the Red Chair and trying to decide where to drop.
Lone Star? Long, wide, but sometimes a little wind-affected.
High Rustler? Protected from the wind, but heavily trafficked. 
On to Murphy's or Haavy's? Too often closed, too unreliable, and too short. 
Only one left: Desperado.
Due to the wind, the entrance is quite often horrible and has claimed many chunks of p-tex in its day, but after a few trips down, the snowiest path tends to reveal itself and make things a little smoother. 
Upon the rocky entrance being negotiated, the angle changes just enough to start collecting snow rather than setting it free. From there it's a high speed, hero-snow blast from top to bottom with a solid band of rocks to send you airborne at the half way point.
Previous runs: