Revved for winter! Revelstoke Mountain Resort to get the season started earlier than expected
Nov. 23/11
REVELSTOKE, BC — With incredible early snowfall, Revelstoke Mountain Resort can't wait any longer to get the season started. The resort will excitedly launch into its 5th season with a Sneak Peek Weekend for all skiers and snowboarders to enjoy, November 26th and 27th. 
Snowfall to date has hit a whopping 256 cm and has developed into a solid base of 125 cm, allowing the resort to open both The Stoke and The Ripper high speed quad lifts. The resort will be open to the public on both days of operations, with the Revelation Gondola open for first upload at 8:30 am, and the last chair on The Stoke at 3:00 pm. 
The resort will officially open for the season the following weekend, starting December 3.
Special offers for Sneak Peek Weekend include a 25% lift ticket discount for all 2011-2012 season pass holders in Western Canada (some restrictions apply), along with Ski and Stay packages from just $99 per person/night. The Lake Louise Plus Card is also on sale, allowing card holders to experience three days of skiing at four top resorts including Revelstoke Mountain Resort, the Lake Louise Ski Area, Kicking Horse Mountain Resort, and Castle Mountain.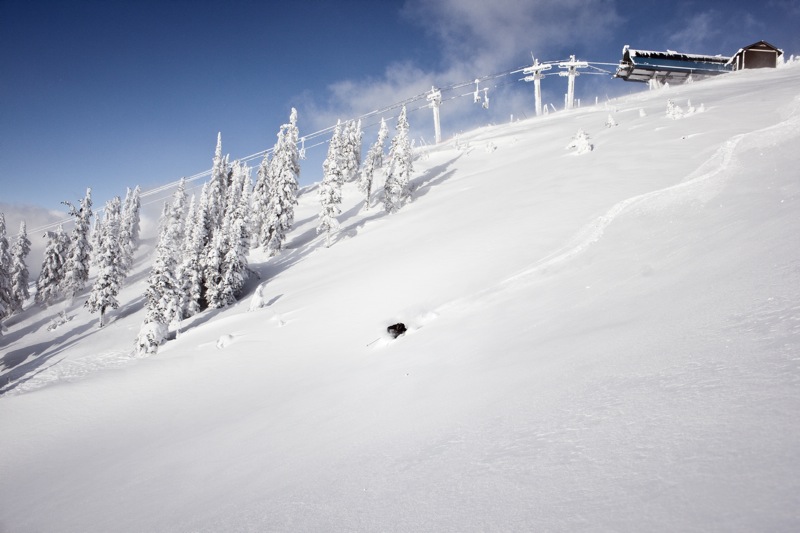 Revelstoke Mountain Resort, November 14, 2011
Photo courtesy of Steve Parsons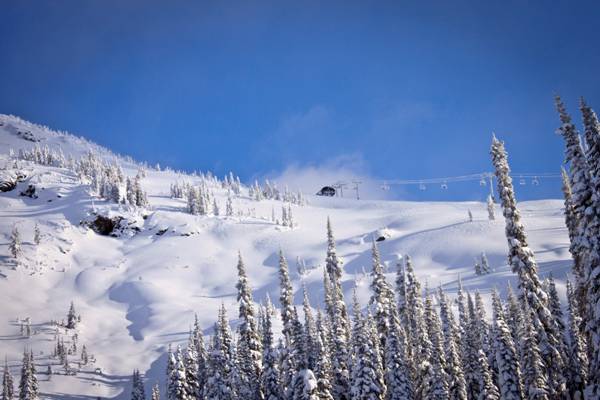 Revelstoke Mountain Resort, November 14, 2011
Photo courtesy of Steve Parsons
La Niña's return means another incredible ski season lies ahead at Revelstoke Mountain Resort. The resort officially opens for the season on December 3, 2011. Delivering almost 40 ft of snowfall last winter, La Niña's return is evident with the already unbelievable snowfall to date and a promising forecast leading up to opening day. 
Revelstoke Mountain Resort is one of the first ski resorts to report updated snowfall data prior to season start due to the installation of a new automated snow reporting system. With real-time snow statistics using state-of-the-art technology, snow reports for Revelstoke Mountain Resort will be one of the most accurate in the industry.
Revelstoke Mountain Resort's powder correspondent, Gnorm the Powder Gnome, is reporting strong snow conditions and repeated powder dumps since his return from hibernation on November 10!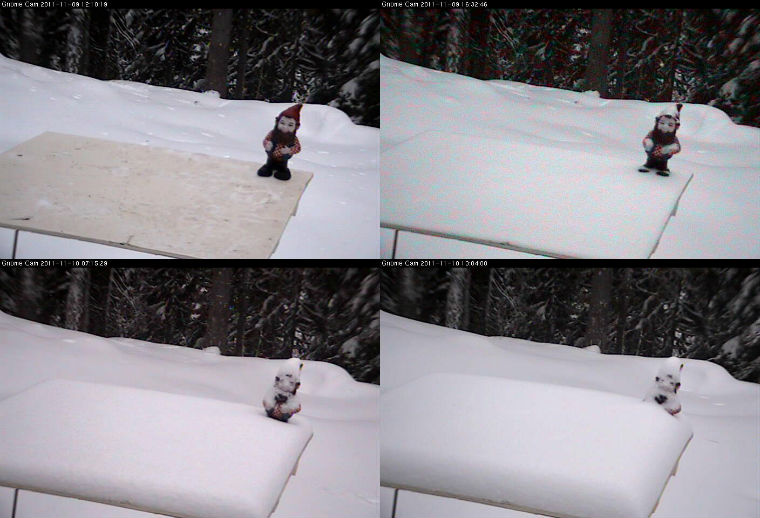 Revelstoke Mountain Resort, November 14, 2011
Photo courtesy of Revekstoke Mountain Resort